Integrity, Inc. places a strong focus on work ethic and attention to detail to maintain a competitive edge in the ever changing construction industry. Our company objective is to provide exceptional service and a high quality work product to each client in a timely and cost effective manner.
Trust Integrity, Inc. to deliver the commercial construction quality you deserve. Our experienced team can meet your commercial construction needs including: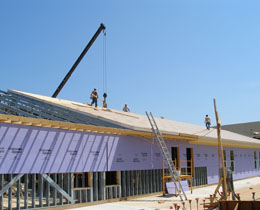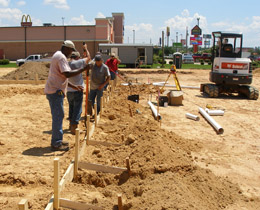 Medical & Professional Offices
Schools, Libraries & Colleges
Churches
Banks
Shopping Centers
Retail Build-outs
Examples of our quality work may be viewed throughout the region. Our most recent commercial new construction projects include the addition of a new classroom wing at Legacy Elementary School, construction of  Camp Minden T-Barracks, construction of Home Federal Bank - Youree Drive, construction of Home Federal Bank - Viking Drive and completion of the Bossier Sheriff Rifle Range.
Experience the peace of mind that comes from working with Integrity, Inc. on your construction project. Contact us today!