Integrity, Inc.'s experienced team can help ensure that your industrial construction project is built timely, with high quality and with minimal impact to ongoing operations. Contact us today for more information about the variety of industrial construction services we offer including: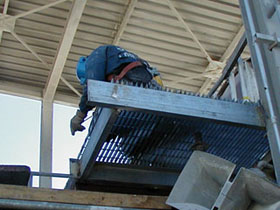 • Modernization Projects
• Emergency and Scheduled Maintenance
• Surgical Demolition within Operating Facilities
• Concrete Foundations
• Equipment setting
• Structural Steel
• Site Work
Because we regularly perform difficult and complex jobs in congested production environments, we consider it a high priority to complete projects that work well and stand the test of time. This passion for quality is evident in everything we do.