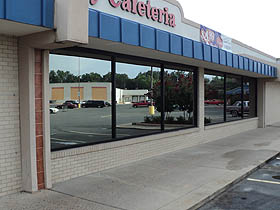 Integrity, Inc. is a contractor of choice for repair and maintenance because we complete these services and tasks, whether large or small, with the same commitment to excellence and attention to detail given to new construction.   We believe in establishing a relationship with our clients and building trust that keeps them coming back with confidence to address on-going construction needs.
If you are looking for a contractor for Preventative Maintenance, Emergency Repairs and/or General Maintenance Services, the Integrity, Inc. team can meet your needs.  We're prepared to provide prompt and professional maintenance services whether the job is routine maintenance or an emergency repair.  When a car drove through the front of Piccadilly in Shreveport, Integrity, Inc. responded quickly to repair and rebuild the building facade, and when heavy rains caused a severe parking lot failure near a storm water catch-basin, the Owner put our team to work to abate the immediate danger and correct the underlying issues.
Contact us today for your repair and maintenance needs.  We're here to serve you promptly, attentively and cost-effectively!
General Maintenance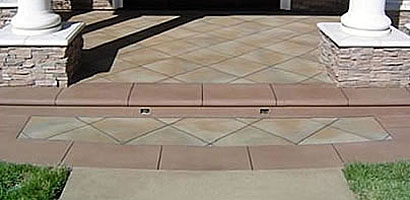 Contact Integrity, Inc. as a one-stop shop for your general maintenance needs. A first impression is a lasting one. Our team is ready to provide sitework, concrete maintenance, painting services, carpentry work,  and steel maintenance services as needed to keep your business looking its best.
Emergency Repairs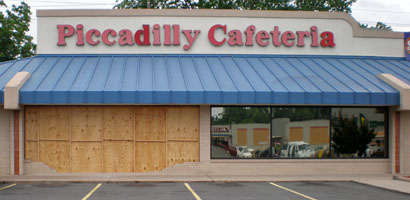 Few businesses can afford to experience unnecessary down-time. Be ready for the unexpected by developing a relationship with a trusted and responsive contractor like Integrity, Inc. When a car recently drove through the front of Piccadilly Cafeteria in Shreveport, the Integrity, Inc. team was ready to respond quickly to the need to reconstruct the front building facade.
Preventative Maintenance
Preventative maintenance is one of the best investments you can make. Spending a little now can mean saving a lot later. Whether it involves adjusting doors, lubricating or replacing moving parts such as hinges, improving site drainage, cleaning weep holes, or resealing joints in your parking lot, the Integrity team can help keep your operations flowing smoothly.