Whether you are building a new home, updating, expanding, or making a major repair, the Integrity, Inc. team's attention to detail and commitment to service will make your residential project a success.  Contact us today for more information about: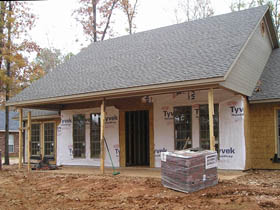 • Custom New Construction
• Remodeling
• Additions
• Major Repairs
• Driveways
Integrity Inc. will deliver the construction quality you deserve on time and in budget.  We're here to serve you!